Pre-Employment Assessment Systems


E-Net Hire Workplace Attitudinal Assessment System


Introduction


Hiring the Right People Takes The Right Tools

This is a comprehensive Workplace Attitudinal Assessment system for the hourly, entry level, office and general laborer groups. This is NOT intended as assessment tool for executive or professional level hiring.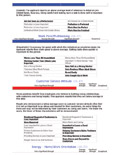 Hiring due diligence requires companies to develop as much information about potential employees as quickly as possible in order to make rapid but prudent hiring decisions.

This tool helps by expanding the amount of "intelligence" that can be known about the individual in a very short amount of time.

This Workplace Attitudinal Assessment system enables any hiring authority, from any location, to administer an overt integrity assessment that has been custom-tailored for that particular position, and to receive the results instantly.

Through the use of these assessments in position profiling, the likelihood of matching candidates to the position and creating an effective development strategy is enhanced.

These workplace-related assessments help organizations in the initial pre-employment aspect of the selection, development and retention of good employees.

The system uses interactive, real-time communications which are powered by one-to-one database driven technologies and development strategies.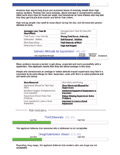 Customizable Workplace Attitudinal Assessment

Sixteen Dimension Assessments in a fully modular format

Positive Indicators:
— Assertiveness
— Influencing Others
— Steadiness / Dependability
— Attention to Detail
— Work Pace -- kinesthetic
— Attitude Towards Customer Service
— Energy
— Working with Supervisor Attitude

View positive definitions in greater detail
Negative Indicators:
— Theft / Honesty
— Drug / Substance Abuse
— Violence / Emotion
— Diversity
— Risk / Safety -- validated for less than 2 years college
— Tenure - validated for less than 2 yrs. college
— Supervisor & Customer Views - resentment of authority
— Values / Dependability

View negative definitions in greater detail


View E-Net Hire Workplace Attitudinal Assessment System brochure.


More E-Net Hire Attitudinal Assessment System information:
E-Net Hire Features
E-Net Hire Administration Features
E-Net Hire Positive Definitions
E-Net Hire Negitive Definitions

E-Net Hire information, pricing, sample reports





Saturday, December 9, 2023